JL 27.3.15 66090 6M00 Mossend - Clitheroe, Smardale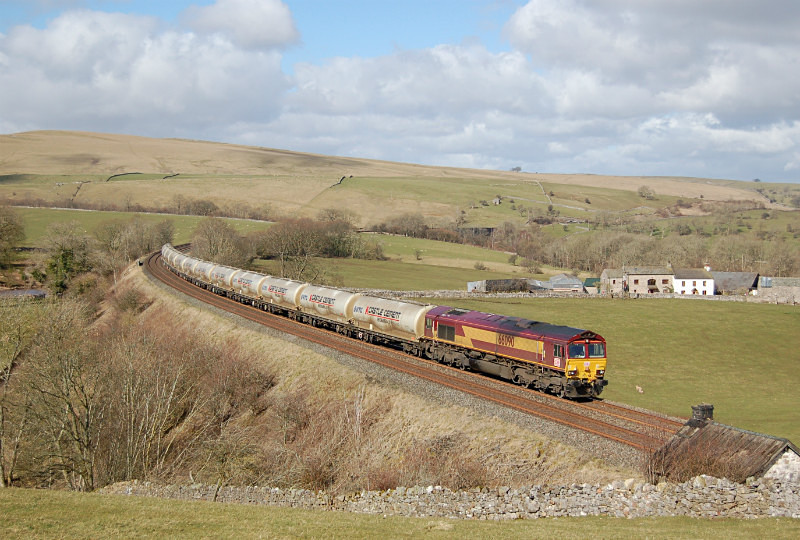 At last, some holiday after a preriod of intense work so I was able to get back out to the S&C lineside. Before the cloud built up late morning, the forecast was for a clear start today and that's just what we got. I headed out to one of my favourite locations for making the best of clear Spring light and already knew I wanted to go for my favourite Smardale shot composition with the attractive lineside hut in the bottom left of the frame.
The sun didn't dissapoint and this was the result. As always at this time of year any mid morning southbound freight looks great in full sun, in particular the uniform rake of castle cement tanks. 66090 with DB stickers leads 6M00 Mossend - Clitheroe cement empties past fields with increasing numbers of lambs. It was a shame the sun didn't last because following this working RTT was reporting 3 coals within 60 mins, all from Hunterston heading to Ferrybridge, Fiddlers Ferry and Drax. Still can't be greedy, this was good enough for today.
| | |
| --- | --- |
| | |