JL - 4.4.17 66131 6E95 Kirkby Thore - Hull Coal Terminal, Smardale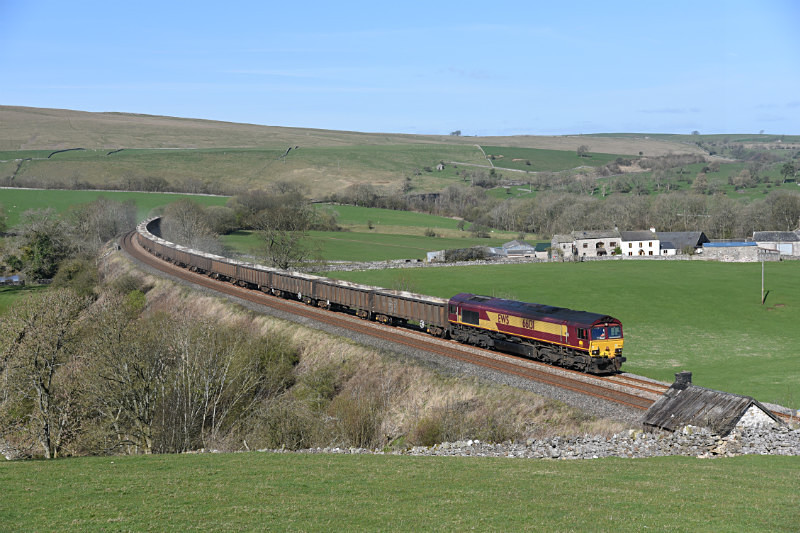 During the S&C's salvation and renaissance period in the late '80s and early '90s the first commodity that brought a return of freight over Ais Gill was gypsum. It's been that same curious mineral that has provided a bright light during the last 14 months of the lines through route closure. This has come in the form of the new flow of imported gypsum via Hull docks and then by rail to the British Gypsum plant at Kirkby Thore. Just 2 working days after the reopening of the full route and under clear Spring skies 6E95 Kirkby Thore - Hull Coal Terminal gypsum empties are seen climbing south at Smardale behind 66131.
The cement wasn't expected today but it's disappointing not to see the rerouting of yesterday's logs and engineers via the S&C, also the early Doncaster - Killoch MEAs went via WCML this morning. But, it's early days and we'll know more in due course.