JL - 3.4.17 66133 4M00 Mossend - Clitheroe, Smardale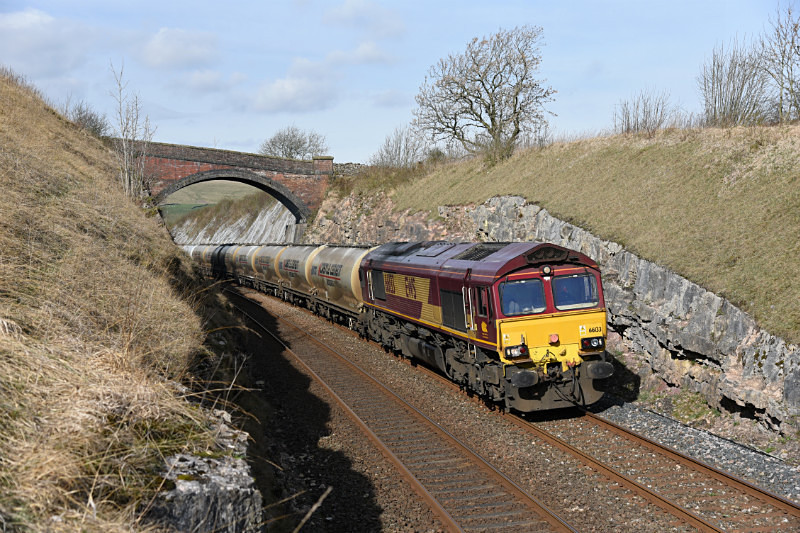 Following the reopening of the S&C and the pomp and fuss surrounding last weeks visit of 'Flying Scotsman' on the out and back reopening special, it was back to business as usual today and the honour of first through up freight for over a year went to 4M00 Mossend - Clitheroe cement empties. There's been much chatter at the lineside about which freights we can expect back over Ais Gill and it was great to put some of the speculation aside with the immediate re-routing of 4M00. Time will tell whether the engineers, infrequent logs, Killoch coal or any new through workings will be back.
Under the circumstances I was keen to try a new location for this working and opted for a view in the stone cutting between Smardale and Waitby which produced a new and pleasing shot with the lovely old occupation bridge spanning the lines.
Incidentally, the first through freight in the down direction was a new diagram, a York to Coatbridge FHH working which ran last Friday, rumour is it will continue via the S&C which is welcome news indeed.
| | |
| --- | --- |
| | |