10.9.13 - 56302 6J37 Carlisle - Chirk, Shaw Paddock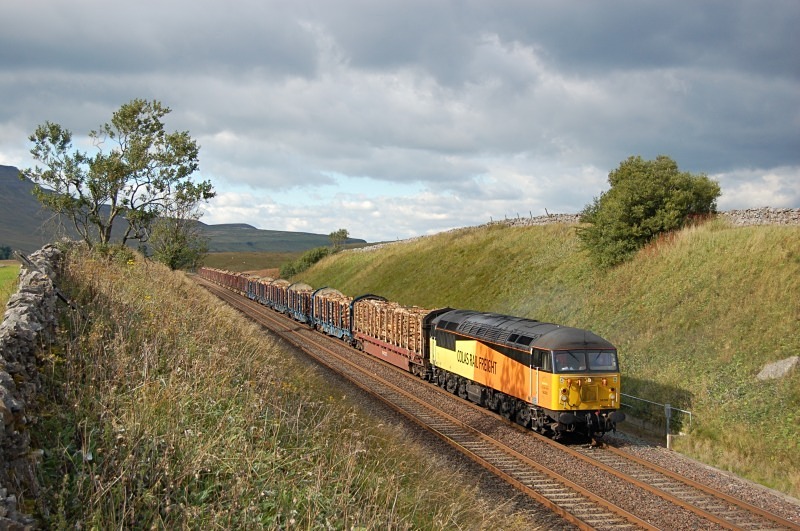 Seen enduring one of the heaviest delays I've seen on the S&C Colas's 56302 waits at the Shaw Paddock block signal with 6J37 Carlisle - Chirk logs. The working was on time and going well when it passed Kirkby at 11.50am in its earlier path. However, there was no further report of it's progress according to RTT. I headed out to investigate and found the diagram sat at this location at around 4pm. When it finally got underway it was next reported at Blea Moor running some 294mins down! After the 5 hour delay I guess that the driver was well over his hours and I understand the service was cancelled at Hellifield, to be opertaed as an STP job the following day down to Chirk running to the usual morning path times. Under threatening afternoon skies I imagine that the driver's patience was running very thin at this stage. Further on at Garsdale 66551 was also sat in section with 6M11 Hunterston - Fiddlers Ferry. I saw both workings pass me between 5pm - 5.30pm just south of Rise Hill Tunnel after they restarted.
| | |
| --- | --- |
| | |
Comments
By ross:
the freightliner in front. a wagon delevolped a wheel flat.this caused the delay.