JL - 3318 LMS Jubilee 4-6-0 45699 'Galatea' 1Z87 Carlisle - Euston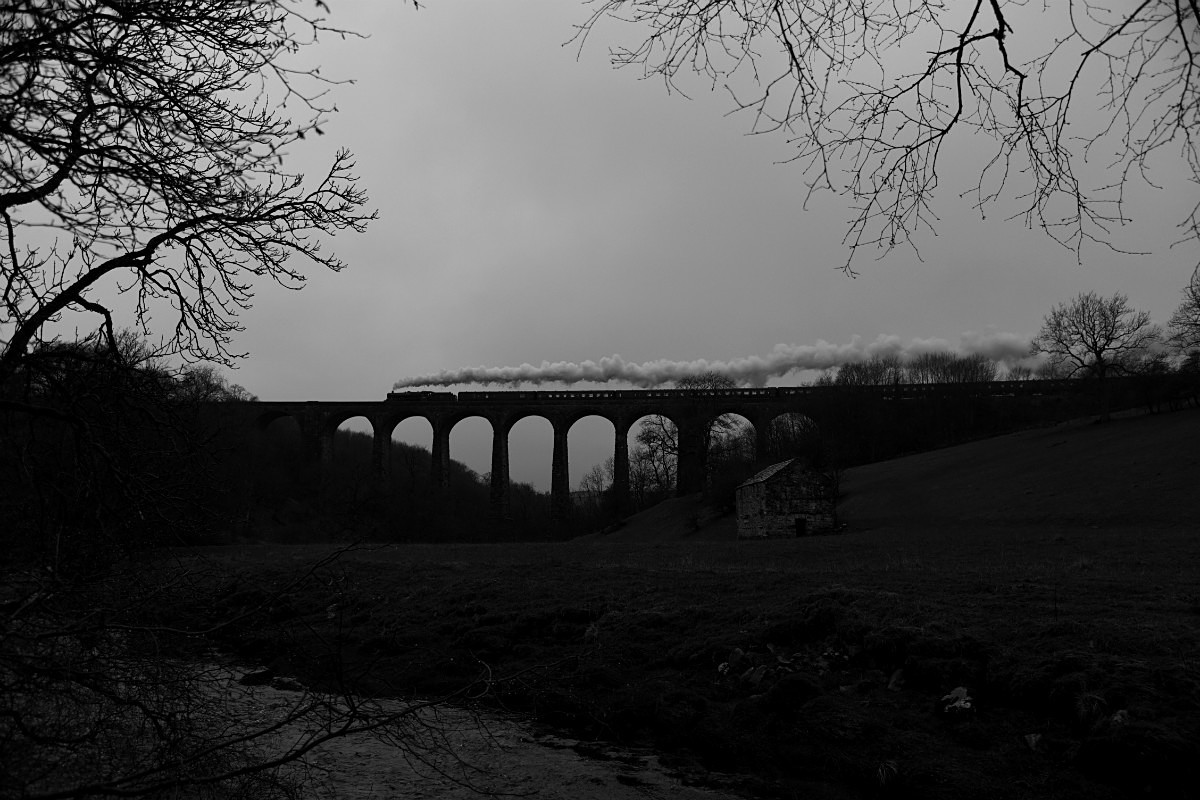 Is this the 1960s or 2018? There's not much if anything to give away the date in this moody shot at Smardale Viaduct. With the second S&C rail tour of the year, LMS Jubilee 4-6-0 45699 'Galatea' strides out across Smardale Viaduct with 1Z87 Carlisle - London Euston as the Pennine skies begin to bruise.
It had been a cold day of steady sleet and rain so it was my aim to get an atmospheric picture and where better than the highest viaduct on the route with the babbling Scandal Beck adding some interest in the foreground.