JL - LMS Jub 45699 'Galatea' 1Z46 Carlisle - York, Crosby Garret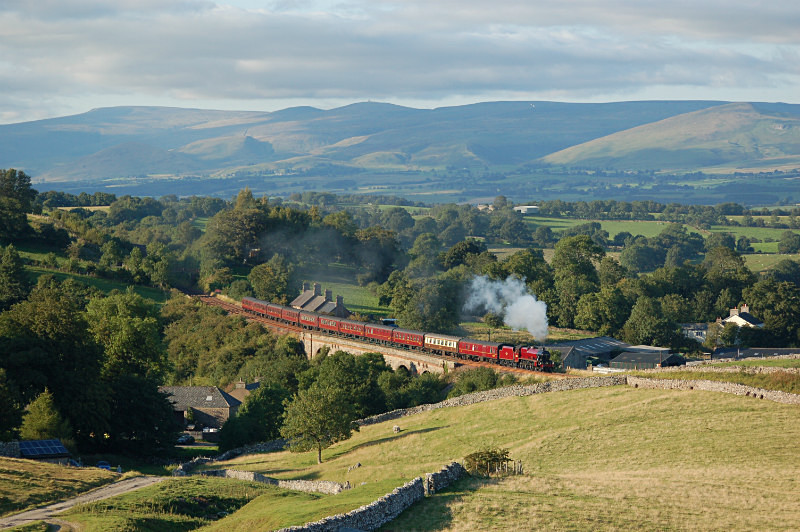 As this weekend marked the re-opening of part of the old Waverley route from Carlisle to Edinburgh (Edinburgh to Tweedmouth section) it seemed appropriate to head out to the line side for the RYTC's 'The Waverley' tour from York to Carlisle and return. The express train that operated over the S&C under this name would take the Waverley route to the Scottish capital from Carlisle.
In fantastic early evening light the attractive working is seen storming south through Crosby Garret with a brooding Pennine backdrop dominating the horizon.