JL - 26.11.16 Unidentified NRMT, Derby - Heaton, Greengates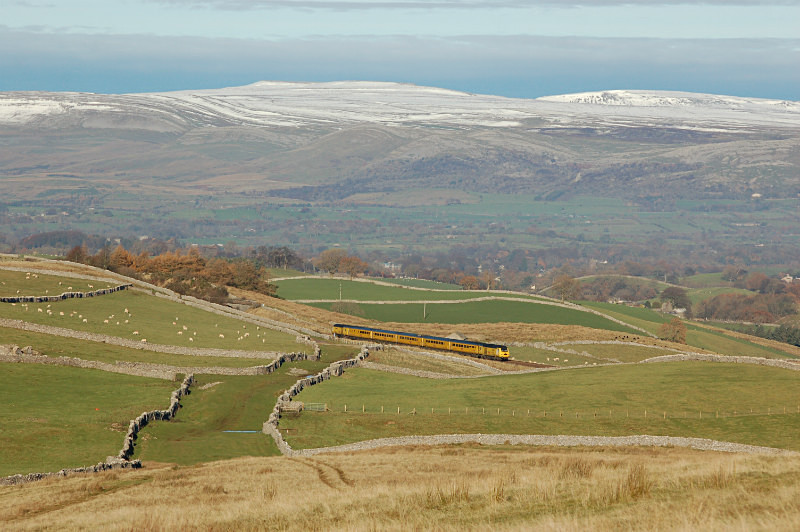 With shots from the north end of the S&C very much a rarity in 2016 I was determined to capture a shot of the Network Rail measurement train which operated up to Armathwaite and back today as part of its convoluted route from Derby to Heaton. I wanted 2 shots and so went for a going away shot with the train placed as part of the Upper Eden landscape at Greengates.
I was hoping the return working would be early as the outward run had been and that would've seen it pass Greengates in stunning light. However, after a very long wait the sun just faded before the HST arrived back through Kirkby. Had it been 10 mins earlier the light was awesome. Still this'll do in the circumstances.