19.10.11 - 66101 6M00 Mossend - Clitheroe, Angerholme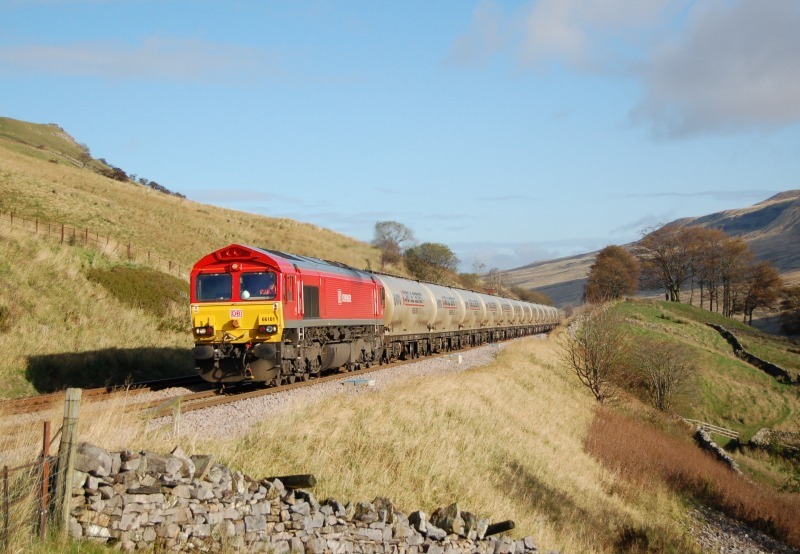 One of the few DBS liveried 66s was at Mossend early this morning so I knew there must be a good chance it would work the S&C cement diagram again. I was heading for Smardale where the sun seemed to be more certain, however, I decided to take a slight risk and head to one of my favourite locations at Angerholme. Having studied my most recent effort here of the same working I opted again for a shot from a lower angle, and as before this helped negate the unwanted distraction of the new blue drainage covers. In bright conditions 66101 climbs towards Ais Gill with 6M00 Mossend - Clitheroe.
Comments
By Chris Evans:
Hi John, I'm up to the S&C next week and would dearly like to get some shots at Angerholme bridge (weather permitting!) but having looked at Google Earth am mystified as to where to park/how to get there. I know from your fantastic pics that it's one of your favourites (useful for light direction at most time of the day, too) so I'd be grateful if can you help please?