JL - 22.9.17 66111 6M00 Mossend - Clitheroe, Angerholme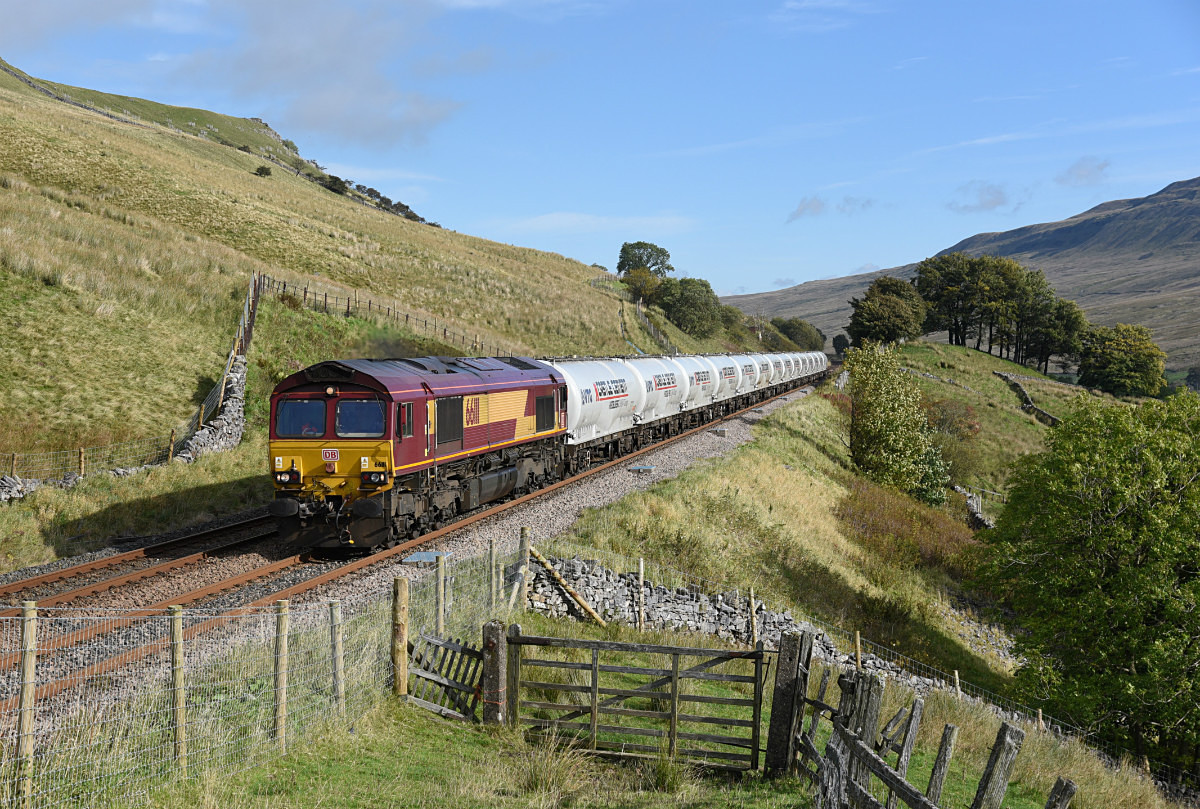 It was lucky for me that 6M00 was running early and only 6 minutes behind the proceeding service train as cloud was building quickly from the west. Just before the sun was lost for the day, S&C regular 66111 appeared on the Mossend - Clitheroe cement empties and made for a lovely Autumnal shot at Angerholme. I've many shots at this location and it remains one of the lines best views, however the appearance of a new fence by the line side replacing the decrepit iron railings is a loss and does alter the shot somewhat as you need to press the shutter earlier. But this is a working landscape and like any business change is constant. At least the original gate remains for now. Regarding the train itself it's a case of back to the future, as the efforts to clean the Castle Cement tank wagons have given this train the look of the consist when it was originally branded shortly after delivery.
Comments
By Andy Hunt:
Great photo John, well worth the climb !.I saw someone up on the bridge waiting for it when I passed as I was driving to Shotlock to see it. Excellent website, keep up the good work.