18.4.14 - 66109 6S00 Clitheroe - Mossend, Birkett Common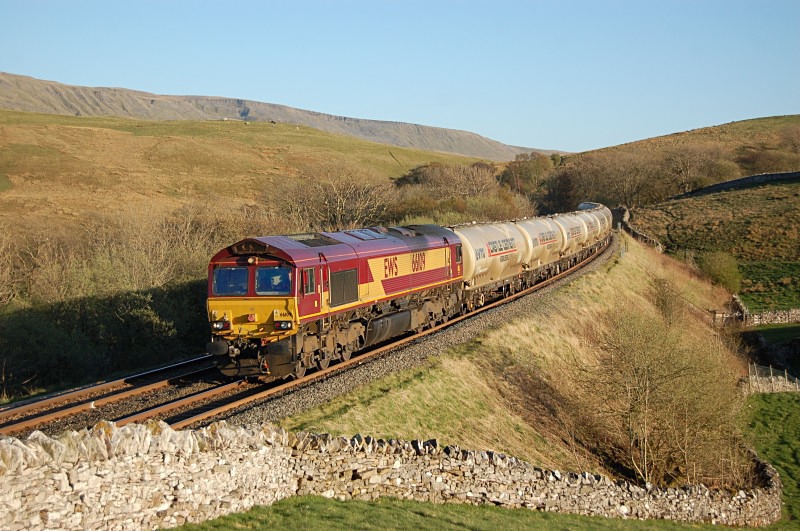 There aren't too many occasions when I've been able to get a shot of the southbound and northbound cement workings on the same day. So it's a testiment to how nice the weather was this Good Friday that this rare feat was achieved. In perfect lighting conditions 66109 drifts downhill through Birkett Common with 6S00 Clitheroe - Mossend loaded Castle Cement tanks. After this it was a slow walk back to the car for Patch and I then home for a well earned beer, or two! One strange thing today was that RTT was showing no reported times at all for 6K05 (I realise it's not a foolproof system), I assumed it was a none runner but then I did see some gen that it ran with a 37/4 hauling 1 JNA wagon. I wonder if anyone can confirm?
Comments
By Jimmy Wilson:
What a fantastic couple of days you've had picking up some more cracking shots particularly like your shot of the cement on Good Friday, I was a few miles North of yourself .I gave up after that as it was along wait for the afternoon coals .I can also confirm that 6K05 did run with 1 wagon if you wonder what you missed its on my site. What a shame it hadn't more on it .Should have come over for the 70s on the WCML today but had to show a little interest in home matters! Keep up the great site.