JL 17.4.15 - 66207 6S00 Clitheroe - Mossend, Bull Gill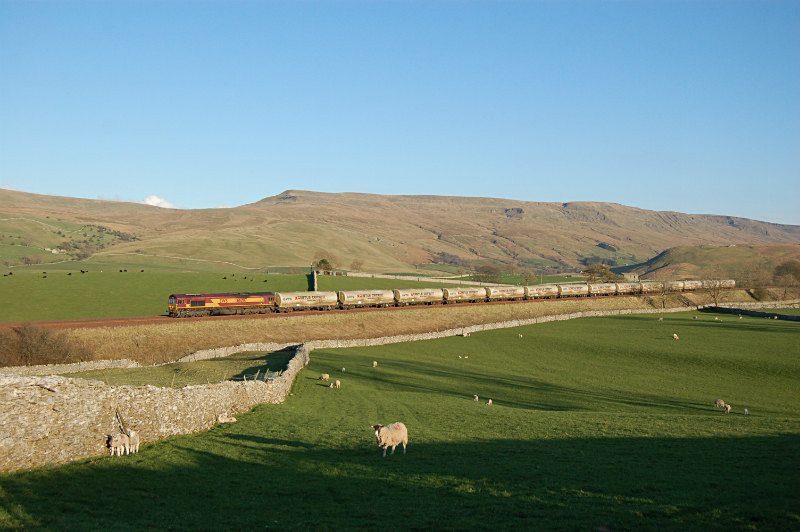 A picture like this really must be seen as a large image to do justice to the fantastic scenery aroud Bull Gill and the epic scale of Mallerstang Edge. As lambs shelter from the bitting wind against the dry stone wall, 66207 coasts down towards Kirkby Stephen with 6S00 Clitheroe - Mossend loaded Castle Cement tanks. My first shot of this working in 2015.
Now the bad news...Freight traffic over the S&C has been down to it's lowest levels for a decade during the past few weeks. The main driver for this decrease has been changes to taxes rules on coal, so since April began any coal workings have been rare and usually during the night if they run at all. Where this leaves the outlook for S&C freight in the medium and long term is a question that is causing much debate currently. Will we see coal back in the volumes of recent years? Will there be new traffic to replace coal? What is the future for the line itself? Uncertain times ahead?