JL - 25.11.16 66722 6M33 Arcow - Pendleton, Selside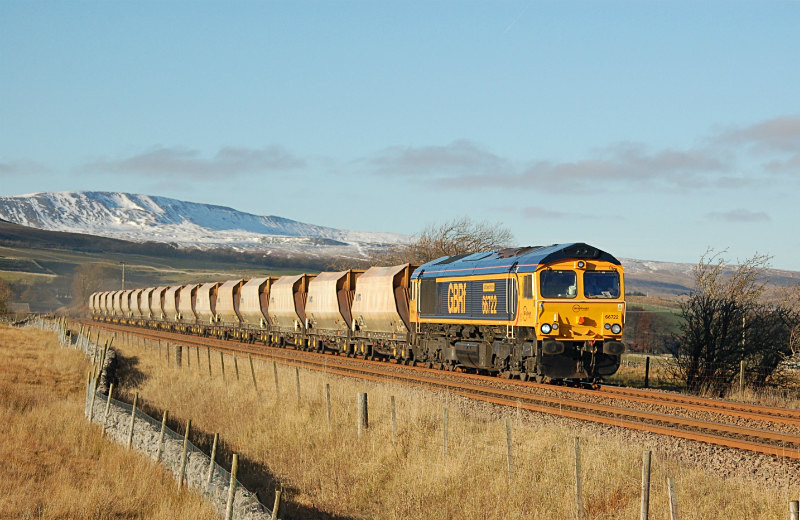 This is the kind of S&C picture I love to take, decent train, stunning setting, powerful angle a nice result. Patience was rewarded today after a long wait at Selside for the early afternoon Arcow stone to come back from Blea Moor. It was touch and go with the masses of cloud behind but in the end it all turned out well. Can't say the same for the earlier gypsum as I was well clouded out on that one up at Ribblehead.
66722 'Sir Edward Watkin' quietly descends Ribblesdale with 6M33 Arcow - Pendleton stone working. A snow covered Whernside dominates the backdrop. I have invested in a new camera after such a long time with my trusty D50, I was hoping it would have been here for my use today but I'll have to wait until next time to give it a first bash.