JL - 29.12.12 60100 Scunthorpe - Tees Dock Export Berth, Cargo Fleet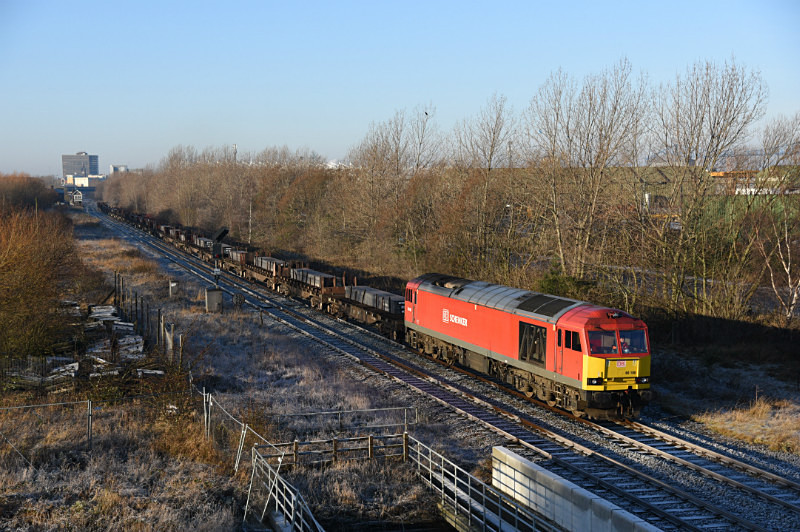 The year finished as it began, with enforced time away from the S&C. Whilst I've missed my time by the S&C lineside at least I've expanded my WCML and Cumbrian coast collections and I have managed a few shots of the Arcow stone.
A family outing today to Whitby allowed for a quick stop at Cargo Fleet to record the passage of one of the last steel flows through the Teesside area and also another chance to test out my new gear. Incredible to think how the steel industry has suffered and disappeared in this locality. 60100 is seen running 1 hour late as she passes the frozen post-industrial landscape of Cargo Fleet with the 05.45 Scunthorpe Trent - Tees Dock Export Berth loaded steel diagram.
According to RTT this would be one of only a handful of daylight freights today.