JL 23.4.15 6J37 Carlisle - Chirk, Breaks Hall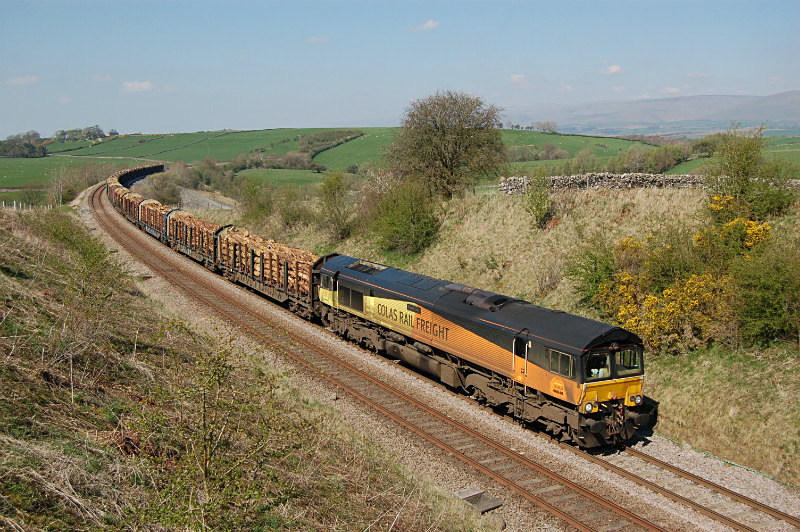 It had to be too good to last didn't it!
Much excitement had been created this week with the arrival of a Colas 60 at Carlisle and its subsequent use, on a trial basis on the lunchtime log diagram. It worked Tues and Weds in decent light in combination with 66849 so a hatrick was perhaps too much to expect. Today 66849 was back in charge and the 60 worked light engine back to Totton via the WCML later at around the same time. S&C photographers can only hope it will be back soon but until then I'm just really pleased to have one shot in the bag. That said, this shot at Breaks Hall today was a more than adequate substitute. One of my favourite Springtime settings - just lovely.