JL - 11.11.16 66729 6M33 Arcow - Pendleton, Salt Lake Cottages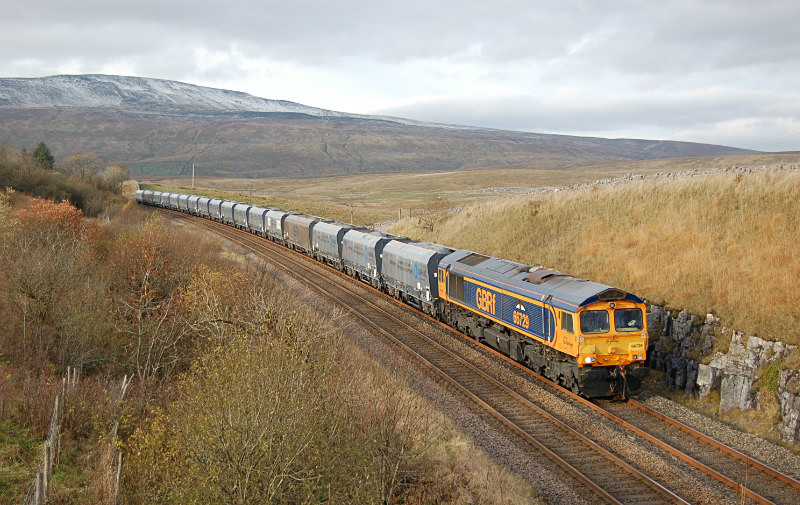 Was it Oscar Wilde who said 'rumours of my demise have been greatly exaggerated'? Well it's true in my case. A nudge from JH earlier in the week awakened my interest in the railway scene. A combination of work, other interests and the sad loss of my line side mate Patch has meant I've not found the enthusiasm to get out much in recent weeks and months. I was back with a bang today though visiting WCML, Cumbrian Coast and S&C in one day.
In something less than half light 66729 'Derby County' rounds the curve at Salt Lake Cottages with 6M33 Arcow - Pendleton stone working. High cloud and plenty of low stuff too was building from the south so it was lucky really to get any kind of light on this. I did change locations 3 or 4 times at the last minute before I settled on this spot. Ordinarily I wouldn't upload such an image but as I've been away from the line for so long why not?