24.10.13 - 60001 6Z61 Ribblehead - Hunslet, Blea Moor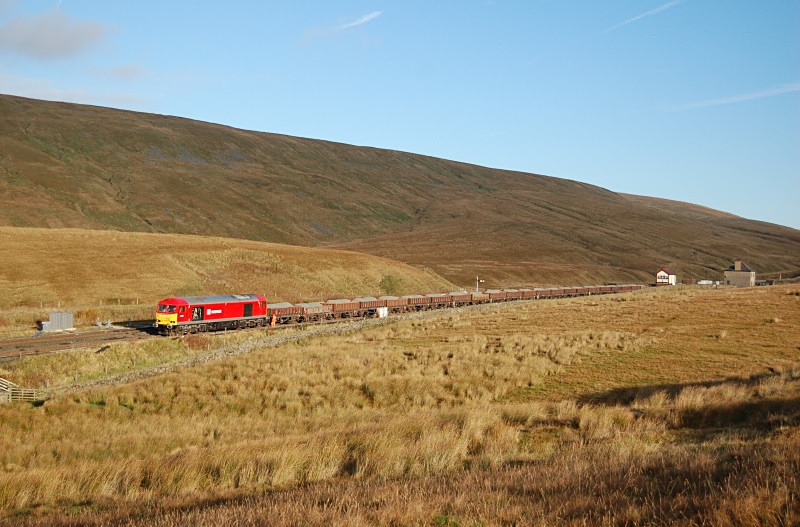 1 x Class 20, 3 x 37/4s, 1 x 56, 1 x 57, 1 x 60. It was heritage traction gala day in Cumbria today!
I had totally forgotten about the new S&C freight flow until an e-mail from JH arrived as I was sat at Garsdale, telling me 60001 was at Ribblehead. I immeadiatley headed south and arrived around 9am to find the low sided wagons loaded and ready to go, waiting for the signaler to give them the right away from the siding. I got some backlit shots at the siding and an unusual view of the stone train crossing the viaduct, but the best views of the new flow, in its first week of operation, was 2 views at Blea Moor after the ex works 60001 had un round its train. Seen awaiting the peg just before a 2 hour early departure at 09.40, 60001 in spanking clean DBS colours heads 6Z61 Ribblehead - Hunslet stone. Excellent to see another new S&C freight especially during the exceptionally quiet period.