JL - 25.3.17 142024 5Z12 Carlisle - Appleby, Armathwaite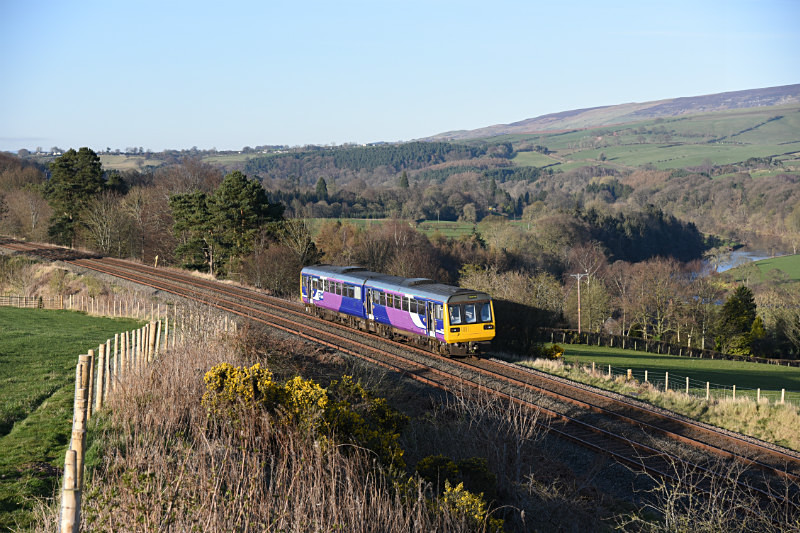 Preparing for the reopening of the S&C northern section, over the last 2 days Northern Trains have been operating route learner diagrams between Carlisle and Appleby. Quite an intensive timetable of shuttles have kept 'nodding donkey' 142024 very busy but the drivers can hardly have wished for better conditions to re-familiarise themselves with the line.
142024 passes the beautiful surrounds of Armathwiate whilst working 5Z12 Carlisle - Appleby. The final route learner of the day.