9.10.12 - 66952 6Z68 Killoch - Drax, Black Leases Farm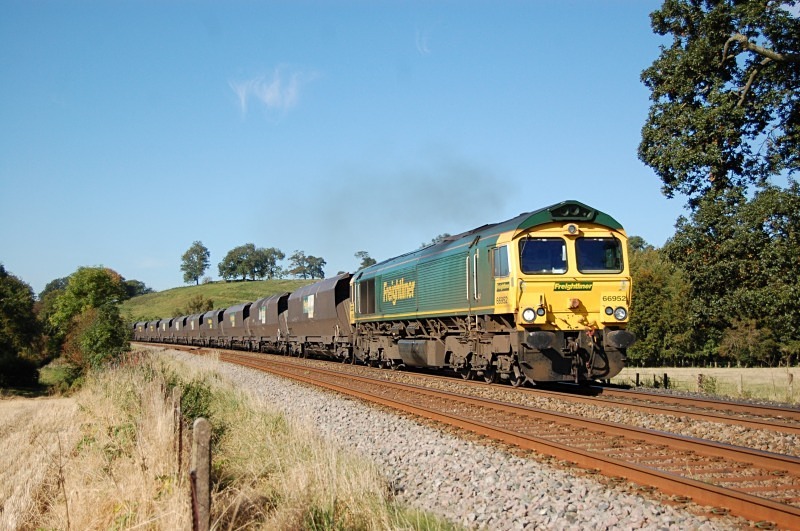 With high cloud drifting in from the south west I was forced down from the higher ground and to a new location for me, Black Leases Farm just south of Newbiggin. It's been on the 'to do' list for quite a while so I was pleased to get three shots there today. Starting with 66952 which cruised through the gentle surroundings just 5 mins after my arrival with 6Z68 Killoch - Drax.
Comments
By Robert Armitstead:
Someones had a very good day!Is Black Leases just north of the bridge at Hale Grange?66952 today was 6M31Killoch-Ratcliffe.I got done on this at Crosby garrett by gypo going north!Also got done on 6J37 for the SIXTH consecutive time!